Smoke Testing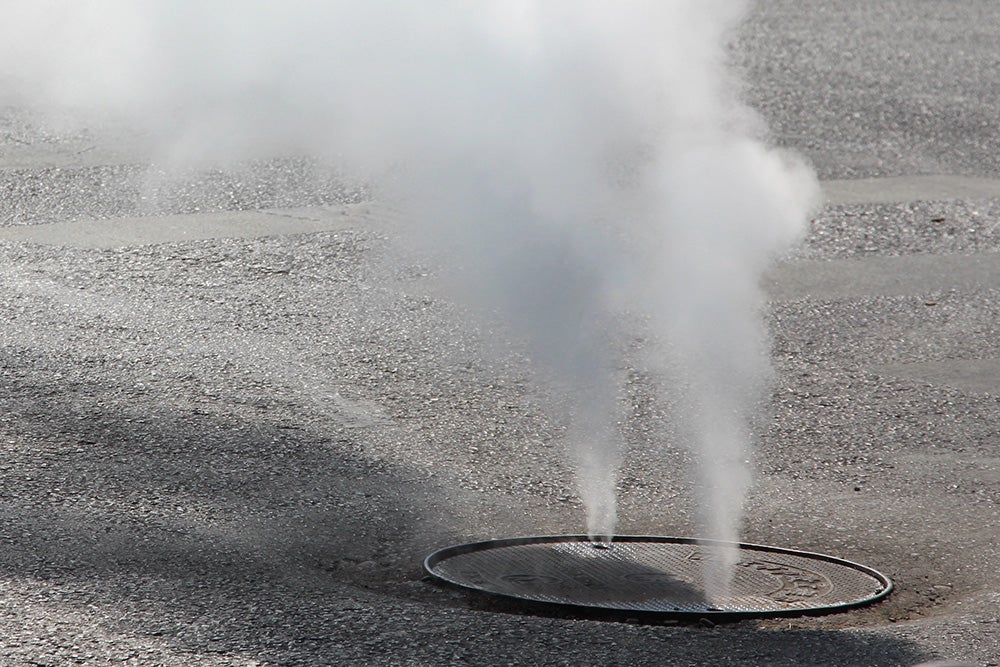 We're always trying to improve our wastewater system. Inspections and maintenance are done on a regular basis to make sure our systems are in tiptop shape.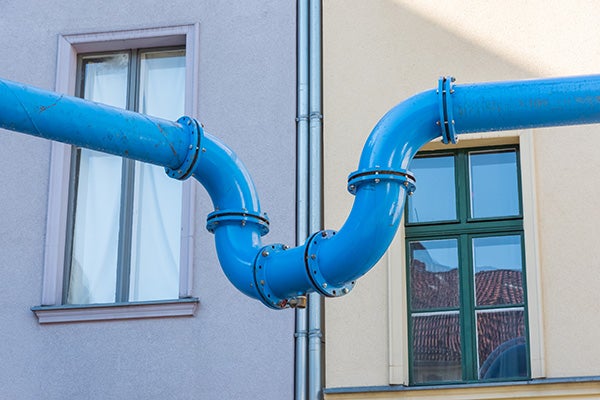 Whose Pipe Is It
Do you know who is responsible for correcting an issue with your water supply or drains? If not, this guide will come in handy.
Frequently Asked Questions
What is smoke testing?
A smoke test involves blowing smoke-filled air through a sewer line. Leaks will cause smoke to fill the mainline and any connections, revealing what is wrong very quickly.
When is smoke testing used?
We use smoke testing to investigate reported odors and find where runoff enters our sewer system.
How do we use smoke testing?
Smoke is used to test our above and below-ground pipes and equipment.
Smoke from our assets: smoke coming from our pipes, pump stations, manholes, and other structures helps us see where repairs are needed.
Smoke on your property: smoke coming from drainage grates and gutters, or from drains inside your home, may indicate that you need to make repairs to your plumbing.
Is the smoke bad for my health?
Not at all. Smoke that comes from the vent stacks on your home or holes in the yard is non-toxic, harmless, and has no odor. Plus, it does not pose a fire hazard.
Can the smoke enter my home?
Smoke should not enter your home unless you have damaged plumbing or dried-up taps. If it does, pour a tiny amount of water into the drain to fill the trap and contact us. We're here to help.
Will I be notified of smoke testing?
Yes, we'll place signs in the area of testing and send out notifications.
Do I need to be home when testing?
We will not enter your property at any time unless you request us to. Our testing team will be easy to spot while testing, taking photos and measuring distances.